Welcome to the new Town of Camden web page!  You will find several changes and additional information has been added to Camden's web page along with a fresh, updated look.  One of the new areas is the New Resident Information section.  In this area you will find information on the community and links to local utilities, post office, voting registration and BMV sites.  The section Transparency Portal provides information on how your tax dollars are being collected and spent along with local ordinances and town meeting minutes.  The Department of Local Government Finance (DLGF), the agency responsible for ensuring property tax assessments and local governments budgets are in accordance with Indiana law,  has launched a website to provide taxpayers the ability to view local government finance online.  Please take a moment to review the information in the Transparency Portal and become a better informed taxpayer.  Local businesses are encouraged to take part in the Business Listing as a means to promote products and services.  There is no fee to be listed and it is an opportunity for the public to become aware of what you have to offer.  Clubs, churches and non-profit organizations may have their fund raisers advertised on this page, also at no charge.  Information can be emailed to us or drop a note off with the information you want included with your announcement.
Welcome Camden Recycling, LLC. !!
We are very happy to announce a project is coming to Carroll County that will create up to 245 new jobs with an average salary of $43,000 to $49,900.  GEP Fuel and Energy will be building a new facility on SR 75 south of Camden.  The project will be built in two phases.  The first, Camden Recycling, will be a plastics recycling center and construction is expected to begin in January 2017.  The second phase is a plastic to renewable diesel fuel facility which will be located on the same site as the recycling center.
For more information on the project, as well as a link to a video of the press conference to announce the project see the "Camden- Flora Rail Corridor Commission" page.    Those interested in submitting a resume may do so at camdenrecyclingjobs@gmail.com.
Create Hair Studio recently opened its doors at 213 W Main Street.  Welcome to Camden!! Their phone number is 574-686-2001.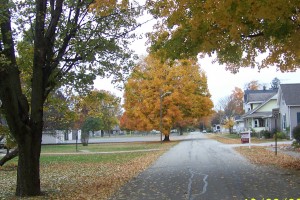 Who to Call to Repair Potholes  INDOT recently provided information on who to call to repairs to the roads.
Indiana Dept. of Transportation –  Numbered state & federal roads – I-65, US33 or SR 218
County Highway Department – County roads – CR 200E, Rangeline
Town Street Department – Main & side streets in town – Named "Street"
Private Contractors  – Varies – Private drives, parking lots
Phone numbers are: INDOT – 855-464-6368 (someone is at this number 24 hours/day to take calls); County Highway, 574-967-4244; Camden, 574-686-2121.
EXTRA PICK UP CHARGES FOR CLINTON COUNTY DISPOSAL: Couches, full, queen, and king sized mattresses–$10.00 each; dressers, recliners, tables, crib or twin mattresses, large microwaves–$5.00 each. Resident has to be present to pay driver by check (made out to CCD) or cash! They will no longer take electronics. Large appliances will only be taken on Spring Clean-Up Day. All TV's, VCR's, Computers, Stereos, Etc can be taken to any Best Buy, Goodwill Stores or the Carroll County Transfer Station.  Spring Clean-Up 2017 will be April 29th.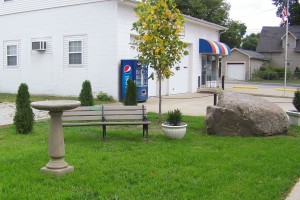 INDOT Community Crossing Matching Grant – The Town was awarded a matching grant from INDOT that will be used to do repairs to North Water Street starting at Main Street (SR 218) North to the corporation limits.  Work in this project will include installation of handicap accessible ramps for the sidewalks and a short area of sidewalk replacement.
Delphi Chief of Police Steve Mullin is asking for your help.  If anyone in the community has an outside camera that gives a view of State Road 218, would you please share that information.  Information can be reported by calling the Indiana State Police at (800) 382-7537; the Carroll County Sheriff's Department at (765) 564-2413; Delphi City Police at (765) 564-2345, or the Tip Line at (844) 459-5786.  Information can also be shared through e-mail:  Abbyandlibby@cacoshrf.com
Change in Council Meetings:  Beginning in April of 2017 the Camden Town Council will meet on the second Wednesday of each month at 7:00 in the Library Reading Room.